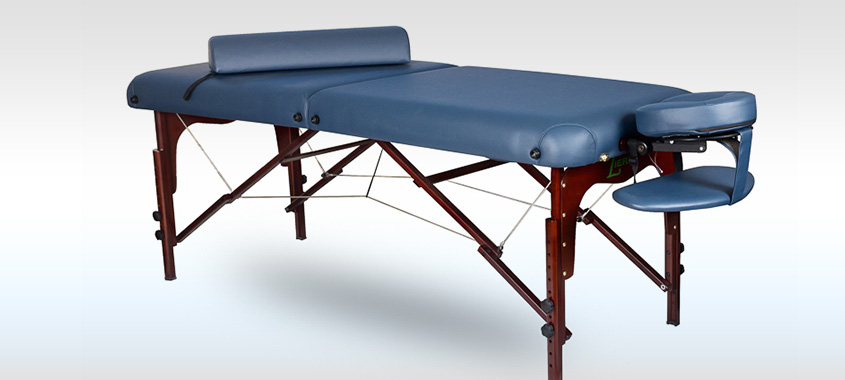 15 Jan

The benefits of renting massage tables

Are you a student learning massage therapy? Have you or a loved one been in an accident and require chiropractor care? Do you have sore or tired muscles due to strenuous activity or sports related injuries?
Massage tables are a big investment, especially for short term use or for those who are undecided about whether they want to commit to a career in massage therapy. Not everyone who buys a table, after all, will use it enough to warrant the price tag. Renting a massage stools, chairs or massage tables is a great way to make sure that get every penny's worth from your massage equipment.

For students

If you are in school to become a massage therapist, renting a massage table (table de massage) could provide you with the means to practice what you are learning in school. By renting, you will have access to prepare for exams as well as give family and friends free massages while you learn, but you won't need to commit to a table before you figure out what type of practice you want to build for yourself. You can also choose to rent a clinic room for a quick and easy jumpstart on your budding career!

For those that were in a accident

No matter the type of accident, from a skiing accident to an auto crash, you may have sore muscles, strains, and sprains. You can easily rent a massage chair that will help provide some relief even if you are visiting a chiropractor or therapist so many times per week. You can use the chair at home and enjoy a bit of relief in between visiting the therapist.

In many cases, using a massage table in the privacy of your home will ensure that recover from the injuries in a shorter amount of time. Of course, it would be best to speak with your chiropractor or therapist to ensure that using the table at home will be a benefit instead of causing you to go backwards in your therapy.
Stress Release
If you are under a huge amount of stress, renting a massage table for even a week can reduce those tight muscles and allow you to relax. Stress can bring on all kinds of health problems which may put you in bed for a week or more. Instead of allowing stress to bring on major health issues, you can rent a massage chair and relax.